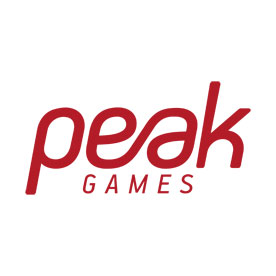 UI Designer
Peak Games · hr@peakgames.net
İnebolu Sokak, No: 39, Kat: 3, Katabaş, Beyoğlu, İstanbul
Aranan Özellikler
Desired Skills and Experience
3+ years UI design experience
Demonstrable UI design skills with a strong portfolio
Solid experience in creating wireframes, storyboards, user flows, process flows and site maps
Good knowledge of Photoshop, Illustrator and Flash or other visual design and wire-framing tools
Ability to produce high-quality work quickly
Creative person with a passion for games
Highly motivated and passionate about interaction designs
Good level of written and spoken English
Must be a self-starter with good time management skills
Excellent visual design skills with sensitivity to user-system interaction​
Ability to present your designs and sell your solutions to various stakeholders
Ability to solve problems creatively and effectively
Up-to-date with the latest UI trends, techniques, and technologies
BS/MS in Human-Computer Interaction, Interaction Design, or related
Experience working in an Agile/Scrum development process
Ability to work under tight deadlines
Ability to analyze existing competitors thoroughly and improvize on current trends
Pluses
Prior experience in a well-known mobile title or AAA titles are a significant asset
Knowledge in media (games, comics, film etc.)
Traditional art skills
İş Tanımı
Peak Games is at a turning point. It's a fascinating time to be joining our team as we have become a global consumer product company with multiple products. We are on a journey of reaching hundreds of millions of people and making our products part of their daily lives. We believe the only way to achieve this is to maintain our culture of continuously learning, evolving and striving for the best as a team.
We are looking for a talented UI Designer to create amazing user experiences. The ideal candidate should have an eye for clean and artful design, possess superior UI skills and be able to translate high-level requirements into interaction flows and artifacts, and transform them into beautiful, intuitive, and functional user interfaces.​
The UI Designer role requires outstanding creativity and skill as an artist combined with good technical knowledge of the process and tools for designing and creating in-game artwork.
You will be responsible for
Collaborating with game designers and engineers to define and implement innovative solutions for the game direction, visuals and experience
Executing all visual design stages from concept to final hand-off to engineering
Processing the game designers' feedback to solve the issue smoothly
Prototyping interface functionality, look and feel
Conceptualizing original ideas that bring simplicity and user friendliness to complex design roadblocks
Creating wireframes, storyboards, user flow diagrams, process flows and site maps to effectively communicate interaction and design ideas
Creating clear and attractive buttons, icons, widgets, and other UI elements
Designing mock-ups/iterations using Photoshop, Illustrator, and Flash
Applying and maintaining a consistent art style throughout the entire game interface