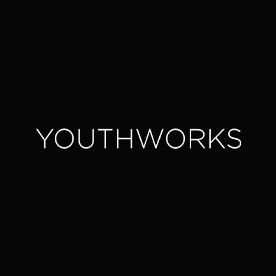 Account (Brand) Executive
YouthWorks · kariyer@ywistanbul.com
Nuri Ziya Sokak, No: 16 K: (-1), Beyoğlu, İstanbul
Aranan Özellikler
Bachelor's degree in Marketing, Advertising, Communications or Business Management,
Minimum of 2–3 years of related experience supporting the development and execution of marketing projects for clients (digital agency experience is a plus),
Demonstrated understanding of brand marketing principles,
Capacity to work independently, coordinate team projects and works well under tight deadlines,
Creative and proactive problem solver with strong ability to juggle competing demands,
Passionate about digital trends and technology best practises,
Ability to influence agency creative teams based on brand's business insights,
Ability to be flexible and adapt quickly in a fast-paced, start-up environment.
Excellent command of written and spoken English is required.
İş Tanımı
Are you digitally savvy? Do you love to collaborate and bring big ideas to life? Then, YouthWorks is looking for you to be our next Account Executive.
This role will support the Account Manager with brand marketing plans including project management, social media content development, and digital media assets across multiple platforms to increase brand awareness and improve creative marketing efforts.
Responsibilities
Understand the market for our client's products/services,
Anticipate client needs – don't wait for them to ask! Identifies client needs and develops persuasive creative solutions to meet needs and ensures client satisfaction,
A pro-active approach & full awareness of creative processes and brand management,
Contribute ideas to social media, content and digital marketing strategy,
Managing brand social media content calendar and day-to-day activities,
Collaborate with agency creative team members to manage brand's online & offline marketing communication projects,
A genuine interest in keeping up to date with digital marketing trends,
Help manage relationships with Influencers, key opinion leaders and content creators to help create a strong network to build effective marketing projects,
Working knowledge of social media & YouTube analytics and publishing tools,
Proven experience of analysing social media & digital campaigns to measure, ROI, engagement and performance,
Comfortable in a fast-paced environment with the ability to work across multiple brands.